Latest News
Man In Orange Hat for President of the United States?
December 29, 2011

Thursday December 29
Man With Orange Hat May Sweep Iowa Presidential Caucuses

This is not an endorsement. Phone calls are pouring in. That is not me in Iowa.
This candidate is not on the Virginia ballot for the March 6 primary. But according to the major media, including Fox TV News, he may sweep the Presidential caucuses in Iowa.
He is wearing orange top to bottom. An orange hat and orange vest too.
He is campaigning in every county in Iowa the last few weeks and this orange hat appearance is how he closes and may sweep into the White House-- if it happens we all know it was the orange hat.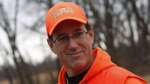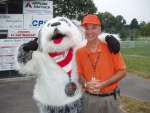 Photo Here, Click to get larger photo of Men With Orange Hats
http://joineugene.com/photogallery/photo.php?id=10984
http://joineugene.com/photogallery/photo.php?id=95

Hundreds of News articles about the Man With The Orange Hat
http://www.foxnews.com/politics/2011/12/27/in-what-may-be-final-turn-in-gop-roller-coaster-santorum-begins-his-ascent/

LAST 48 Hours of 2011
You have been there every day receiving 100s of these Sterling American newsletters all year.
Hurricanes, Earthquakes, fires, robberies, and celebrations and parties. You have donated and turned out. Election victory was achieved for me and 8 other Supervisor candidates. Thank you.
Your help this year was important and absolutely critical to the successful campaign effort in my re-election to the board of supervisors for the 4th time.

As we finish out 2011, we need to have a strong showing at the end of the reporting period - December 31st at midnight. Thank you for helping me raise 2,000 dollars 2 weeks ago. Can you help us reach our goal of raising another $2,000 online before that deadline by clicking here?
My mailing address for checks is Friends of Delgaudio P.O. Box 1222 Sterling, Va. 20167. My online donation link follows:
Donations to the Friends of Delgaudio can be made immediately online at this link (very much appreciated).
https://secure.donortownsquare.com/SSL/donate.aspx?sgst=0&amt=0&ai=425&qs=X4FNW

YOU ARE THE REASON FOR VICTORY. YOU MADE THE DIFFERENCE.

Yes, there are many good reasons and 51 per cent voting support on Election Day with 100s of people pulling together. You are definitely part of this success.
In the fast paced world of election politics there are true believers who work night and day to do the right thing and you are one of the key devoted conservatives who make that grade and decide to make the personal sacrifice to make a difference.
Thank you for making the effort.
There were many major milestones. Declaring my candidacy for a fourth term. Getting the Republican nomination. Attending one of two dozen rallies, parties or events with major political stars including Reagan Icon Pat Nolan, responding to the summons from radio hosts Rush Limbaugh and Mark Levin (marklevin.com) who's book "Ameritopia" comes out next week, former US Senator and Governor George Allen, Congressman Frank Wolf and 100 other top Republican officials. You were there with money or in attendence.
You donation of money made possible many accomplishments. Here's just one $300 expense that was a turning point in the entire campaign. Simply ordering and delivering 3000 Delgaudio lapel stickers.
2000 of these lapel stickers were placed on supporters at Sterlingfest. It was the largest show of support by the largest group of people in a single day in the history of all of my previous campaigns.
Your quick supply of $100, $50 or $25 respectively made it possible to order these stickers during the press of the campaign and was politically critical and extremely timely.
A campaign is made up of many people. But all of my supporters witnessed this display of public support in broad daylight on a Saturday just 30 days prior to the election.
All of Sterling assembled, my staff and volunteers witnessed this. My family saw this. Everybody was part of this early show of widespread support. My determined and dedicated opposition may or may not have seen it (joke here), but only 200 people wore stickers for the opposition.
In the heat of the conflict your action was needed and you took action to get my campaign those lapel stickers.
You get full credit for 100 % Republican Board
Thanks to you, we end this year with Eugene Delgaudio as your Sterling Supervisor again and from this foundation Loudoun County is bringing in 8 more supervisors so that now we have an all Republican and all conservative board of supervisors.
So in helping me, you were partly responsible for a 100 per cent Republican board of supervisors. On behalf of myself and all the people of Loudoun (and even all of the Republican Presidential candidates): Thank you.
Merry Christmas, Happy Hanukkah, Seasons Greeting,Happy New Year.
PREVIOUS NEWSLETTER posted here. The Delgaudio Santa Packet
http://joineugene.com/news/article.php?article=7358
Previous Newsletter: Suspicious (Bomb) Packet in Sterling
http://joineugene.com/news/article.php?article=7357
Previous Newsletter: Nike Flash Mob at Dulles
http://joineugene.com/news/article.php?article=7351
LCSO Encourages You to Drive Sober or Get Pulled Over this New Year's Holiday Weekend

The Loudoun County Sheriff's Office is reminding residents to drive sober this New Year's holiday weekend or you will get pulled over. The agency will be conducting DUI saturation patrols throughout the holiday weekend.
LINK 2011 Holiday Programs Receive Miraculous Community Support
Christ the Redeemer Catholic, Trinity Presbyterian and Herndon United Methodist hosted the eight hour long events. Working in parallel they provided 55,000 lbs. of groceries and 4,500 toys. The 869 families served comprised 4,400 people from Herndon, Sterling and Ashburn.

See Herndon Patch.

http://herndon.patch.com/blog_posts/link-2011-holiday-programs-receive-miraculous-community-support#photo-8753406
Alledged Thugs Who Robbed Teen at McDonalds In Custody

Two suspects were identified and charged in connection with a December 9, 2011 robbery.   On December 26th Michel M. Nicholas, 18, of Ashburn was arrested.  A second suspect, Ronald J. Pickett, 20, of Ashburn, was taken into custody on December 27th. Thank you LCSO.